Johnshaven IV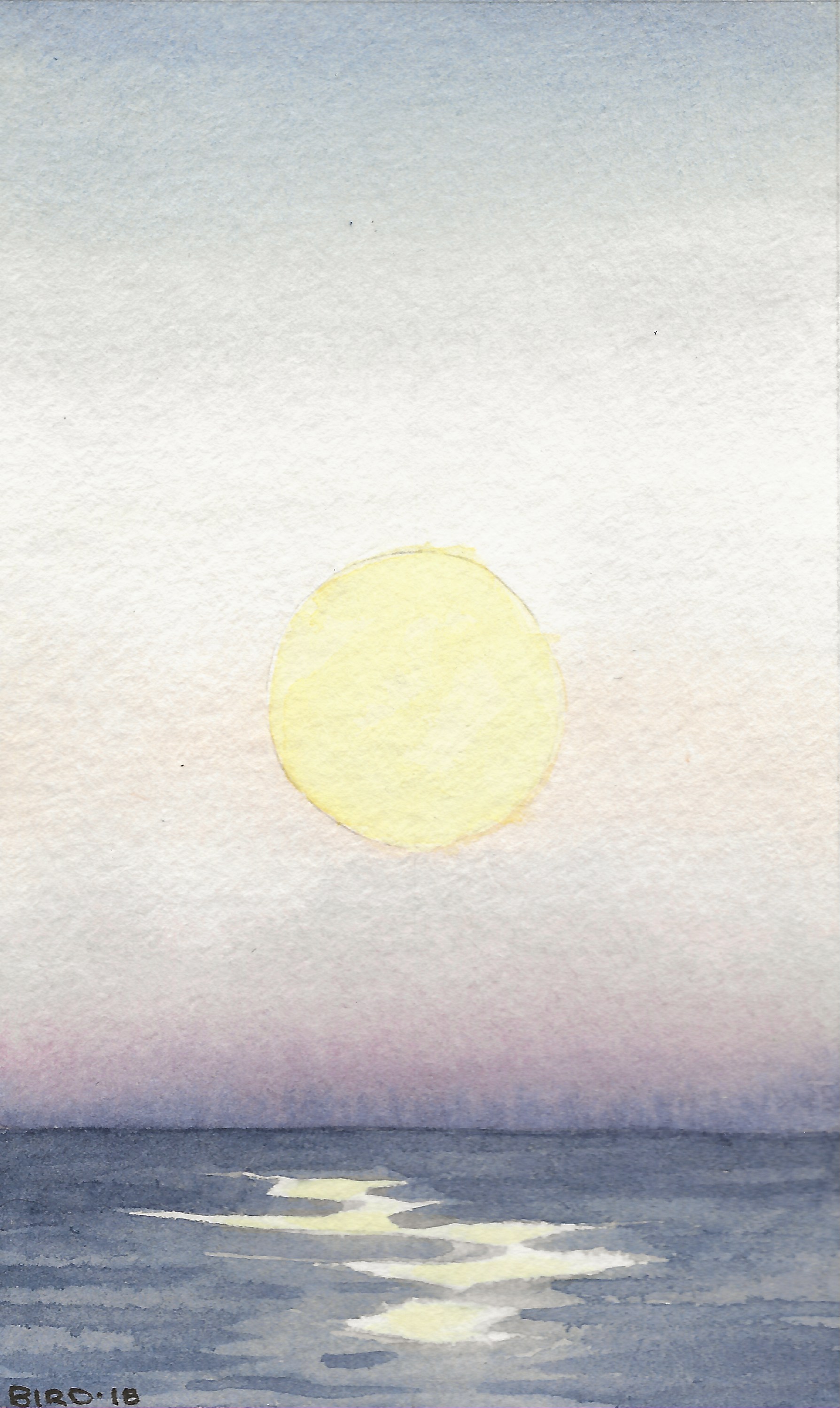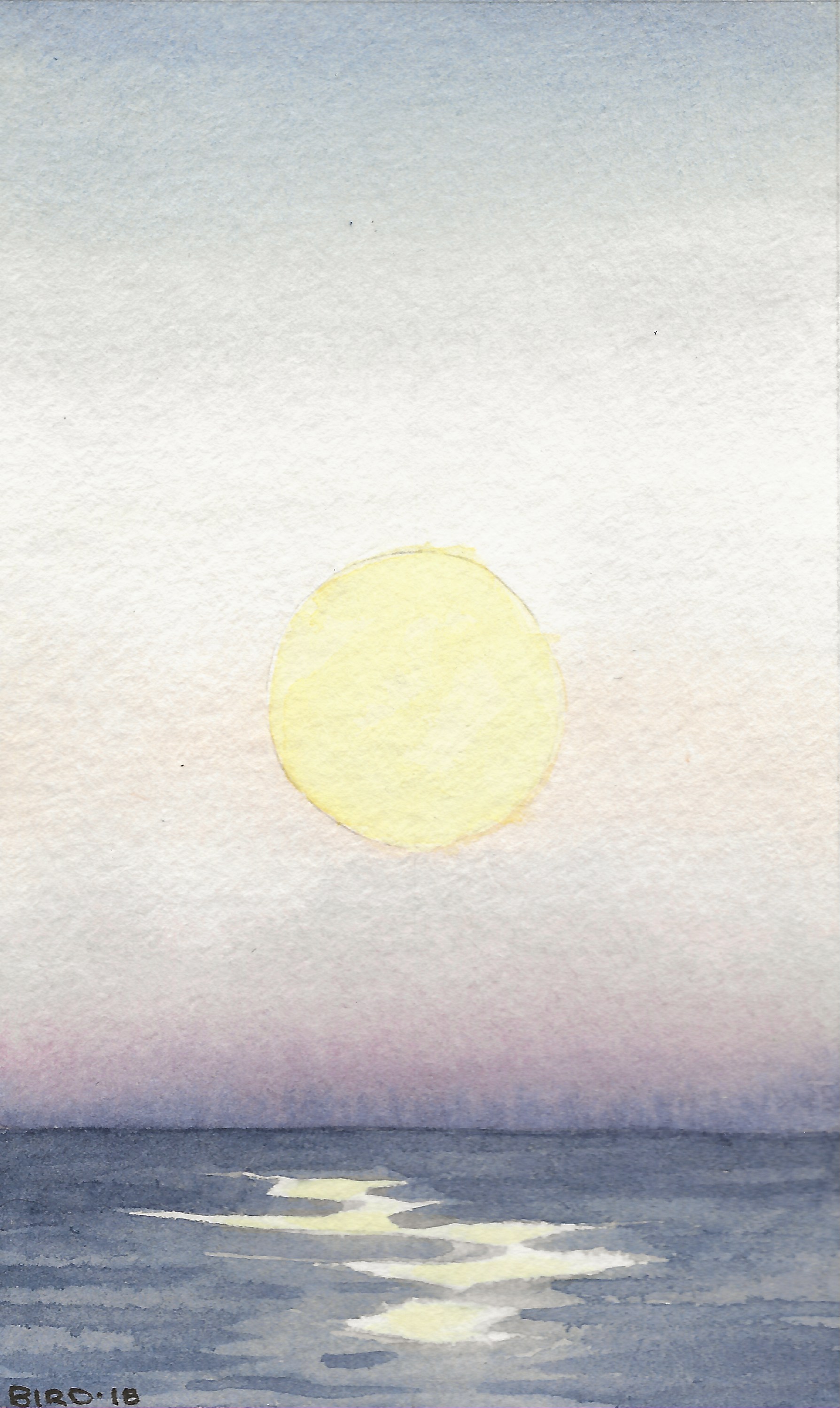 Johnshaven IV
When I went to Scotland last September I stayed in a small fishing village called Johnshaven and was just off the water. The night I arrived, the most beautiful view of the moon rising over the ocean was framed perfectly by my bedroom window. I did four studies of it.
Image size is 3x5".
A one half inch white border surrounds the image.
Overall size is 4x6".
This is an original painting.